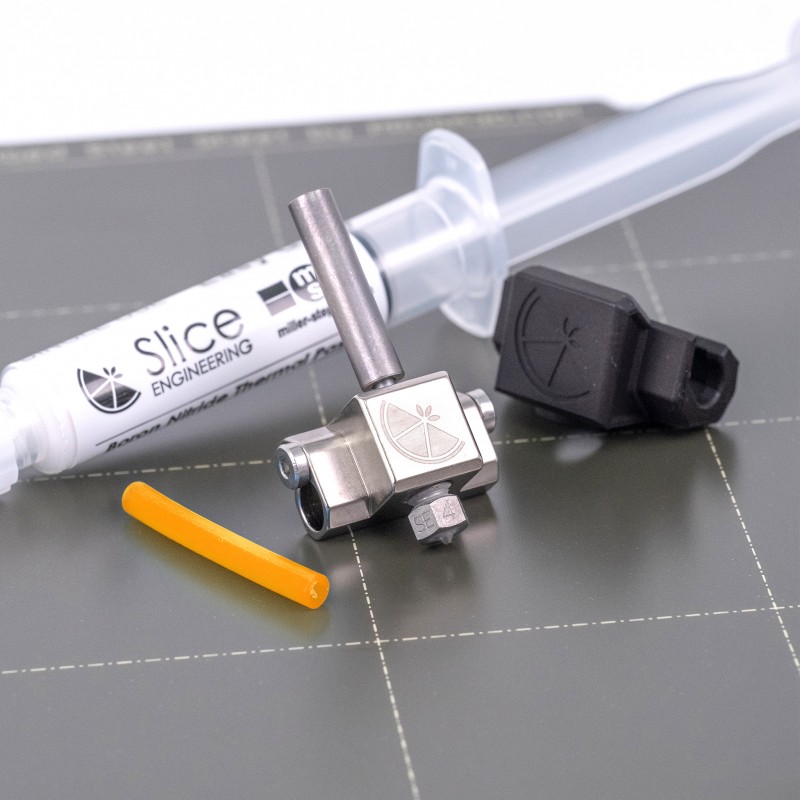  
Slice Engineering Prusa MINI Upgrade Kit - Copperhead
This upgrade kit from Slice engineering features the copperhead hot end and bi-metallic heat break for a streamlined all-in-one solution for the Prusa MINI.
Slice Engineering Prusa MINI Upgrade Kit - Copperhead
It's time to unlock the full power of your Prusa MINI, with the ubiquitous Copperhead®. We've built a reputation for outfitting 3D printers with premium engineering-grade components that drastically improve performance. The result is less downtime, less wasted filament on failed prints, less tinkering, increased throughput, and higher resolution.
The Prusa MINI Upgrade Kit is more than just a streamlined all-in-one solution for the common problems facing Prusa MINI users, it's the next step in your additive manufacturing evolution. With this plug-and-play kit, you can eliminate heat creep, prevent clogging, and reduce print time. Get back to just pressing print and watching your dreams become a reality.
Kit includes:
    Copperhead Hot Block
    Copperhead Heat Break - P Mini
    BridgeMaster® Nozzle - 0.4 mm
    Copperhead Silicone Boot
    Capricorn Premium PTFE Tube (Pre-Cut)
    Boron Nitride Paste
    Dowel pin (For filling in the extra space in the thermistor slot on the hot block)
Compatible with:
    Prusa MINI+
    Prusa MINI
Note: Installation instructions for upgrading your Prusa MINI with this bundle can be found here.