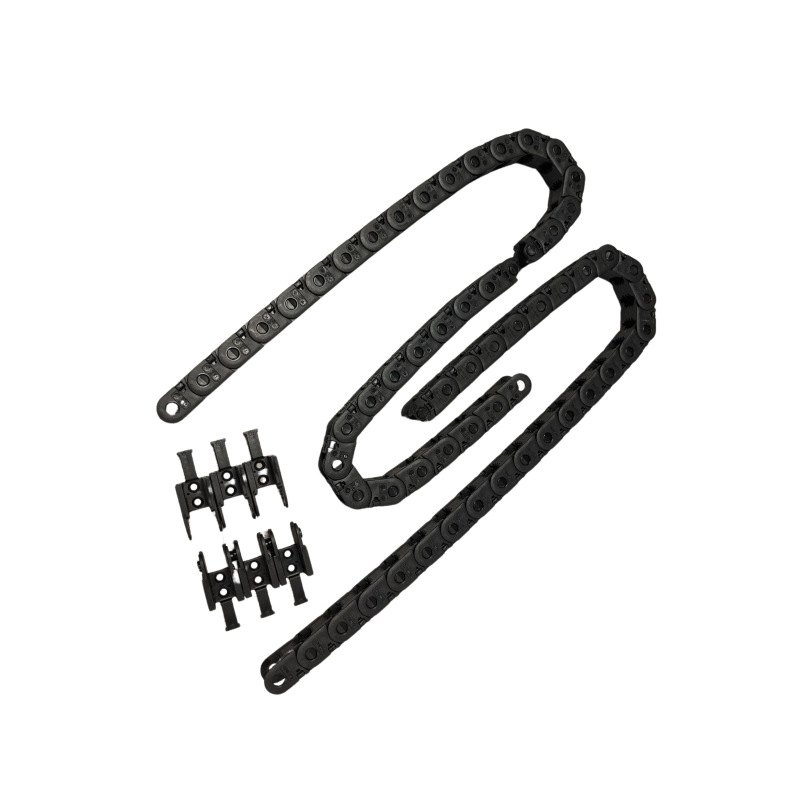  
IGUS Cable Chain Kit - Voron Switchwire
Complete genuine IGUS energy chain kit for Voron Switchwire. Includes lengths of E2i-10-10-018-0 cable chain and three mounting bracket sets - as per BOM specification.
IGUS Cable Chain Kit - Voron Switchwire
Enjoy the smooth reliability and long term protection that only genuine IGUS products can offer.
Now shipping with E2i (inside open)!
Included:
2x E2i-10-10-018-0 (10x10) @ 0.92 ft (14 links) - X/Y Chains
1x E2i-10-10-018-0 (10x10) @ 1.44 ft (22 links) - Z Chain
3x E2-100-10-12PZ Mounting Sets
E2 series chains feature a removable clip set for easy loading, unloading, and servicing of cables/wires.
Note: The Voron sourcing guide specifies 10x11 cable chain. This is the closest size that IGUS offers, and will have plenty of room for your build.