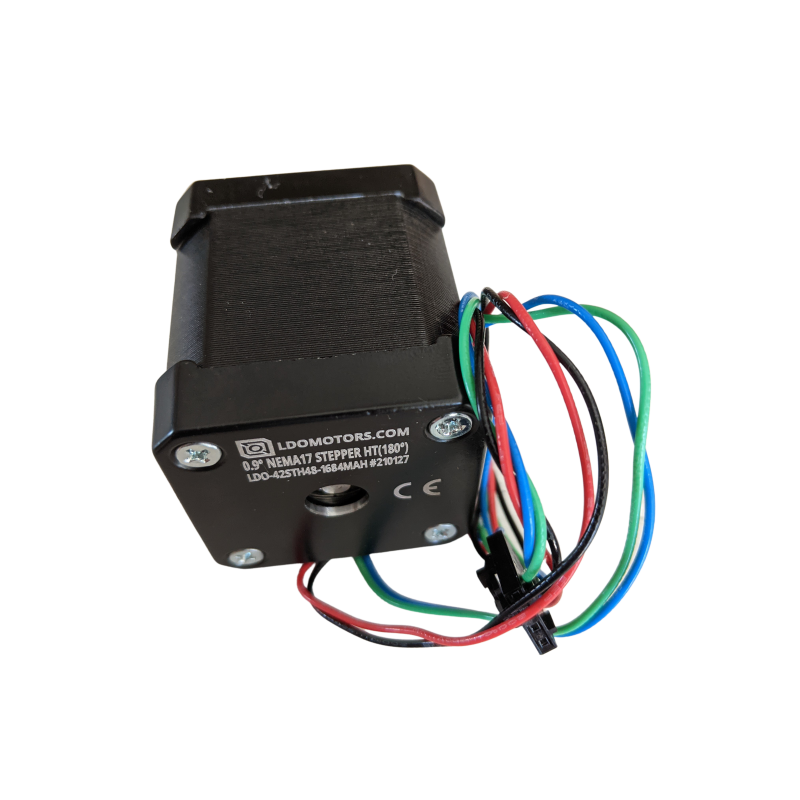  
LDO High Temp Stepper Motor - Nema 17 - 42STH48-1684MAH
This High Temperature rated NEMA 17 stepper motor offers a 0.9 degree step angle and high torque with a 48mm body length. For use in environments up to 180C.  Includes an integrated 800mm length of teflon stepper wire. Manufactured by the community trusted LDO Motors.

LDO High Temp Stepper Motor - Nema 17  - 42STH48-1684MAH
Technical Specifications:
Step Angle: 0.9 degrees

Shaft Diameter: 5mm

Rated Current: 1.68A

Holding Torque: 4.4 kg/cm

Temperature Rating: 180C

Weight: 380g

Wiring: Included - 800MM - Integrated - MOLEX KK254 - Teflon wire rated to 200C

See attached technical specifications PDF for more detailed information!