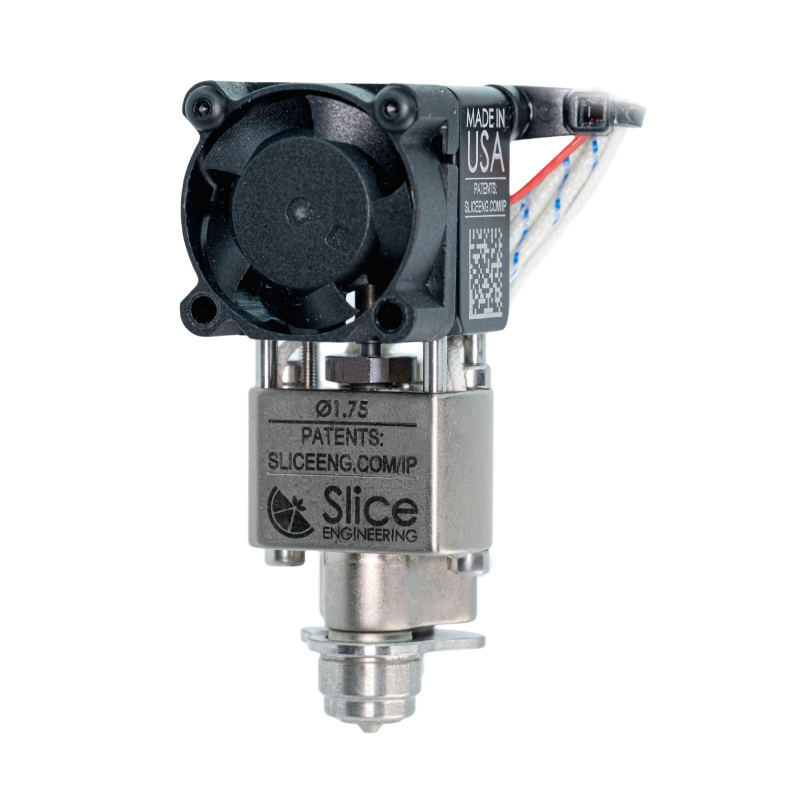  
Slice Engineering Mosquito Magnum+ - 1.75mm - Air Cooled Bundle
Slice Engineering's Magnum + (Plus) includes all of the industry-leading benefits of the Mosquito® product line, such as Bimetallic Heat Break™ technology, a 500 °C temperature rating, ability to print all filaments from basic PLA to medical-grade PAEK, and the rigid roll cage structure that enables our famous One-Handed Nozzle Change
Slice Engineering Mosquito Magnum+ - 1.75mm - Air Cooled Bundle
Includes all of the industry-leading benefits of the Mosquito® product line, such as Bimetallic Heat Break™ technology, a 500 °C temperature rating, ability to print all filaments from basic PLA to medical-grade PAEK, and the rigid roll cage structure that enables our famous One-Handed Nozzle Change™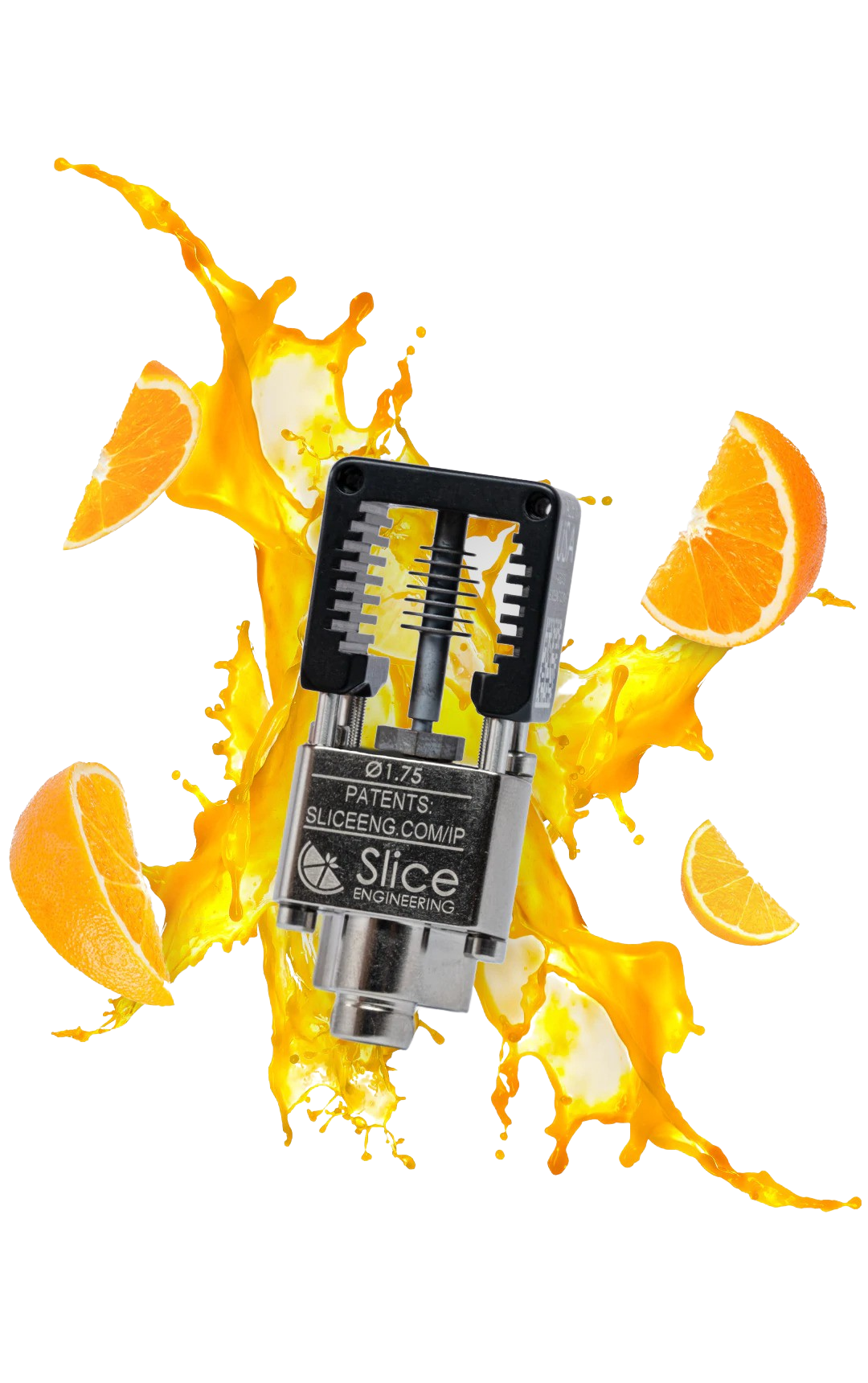 Thermally Optimized:
Filament contacts the hot block directly for maximum heat transfer efficiency

Enhanced structural strength, ideal for large format printers, and non-planar printing

Print PLA up to 88 mm

3

/s and ABS up to 91 mm3/s*

Boost speed without losing resolution† 

Tips the scales at just 30% heavier than a standard Mosquito, but with 3.5x the output
Highly Configurable:
Expandable heater capacity, up to 100W

Redundant temperature sensor sockets

Optional 500 °C-rated nozzle insulator

Uses standard-length (12.5 mm) Vanadium™ and Bridgemaster™ nozzles
Included:
    Mosquito® Heat Sink - Magnum+ (x1)
    Hot Block Magnum+ - 1.75 (x1)
    Mosquito® Heat Break - Standard - current (x1)
    Hot Block Hardware - Magnum+ (x1)
    Hotend Wrench Set (x1)
    Hotend Mounting Hardware (x1)
    Boron Nitride Paste (x1)
Note: This bundle does not come assembled. Assembly is required and may require specific tooling. Assembly should be undertaken with care and must be performed per the Magnum+ Assembly Instructions.