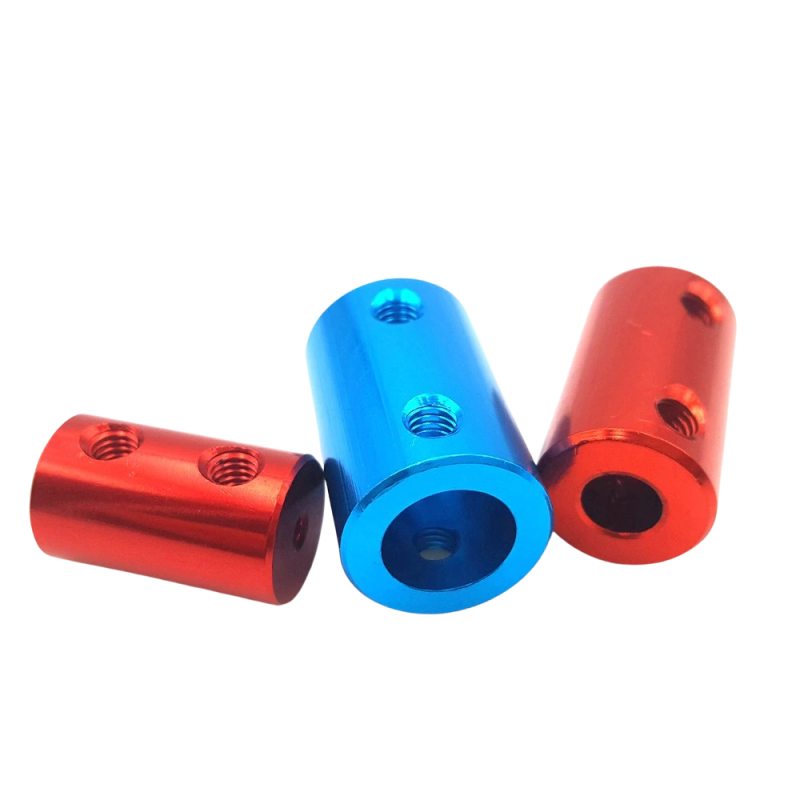  
Stepper Motor Shaft / Rod / Axle Coupler - Various Sizes
This straight shaft coupler is offered in multiple bore sizes to act as a connector or reducer. They are made of anodized aluminum and rigid for high torque conversion. Includes 4 set screws.
Stepper Motor Shaft / Rod / Axle Coupler - Various Sizes
Dimensions:
3mm & 5mm couplers/reducers (Red):
Diameter: 12mm
Length: 20mm
8mm couplers/reducers(Blue):
Diameter: 16mm
Length: 25mm
All types come with (4) M4x0.7 set screws.