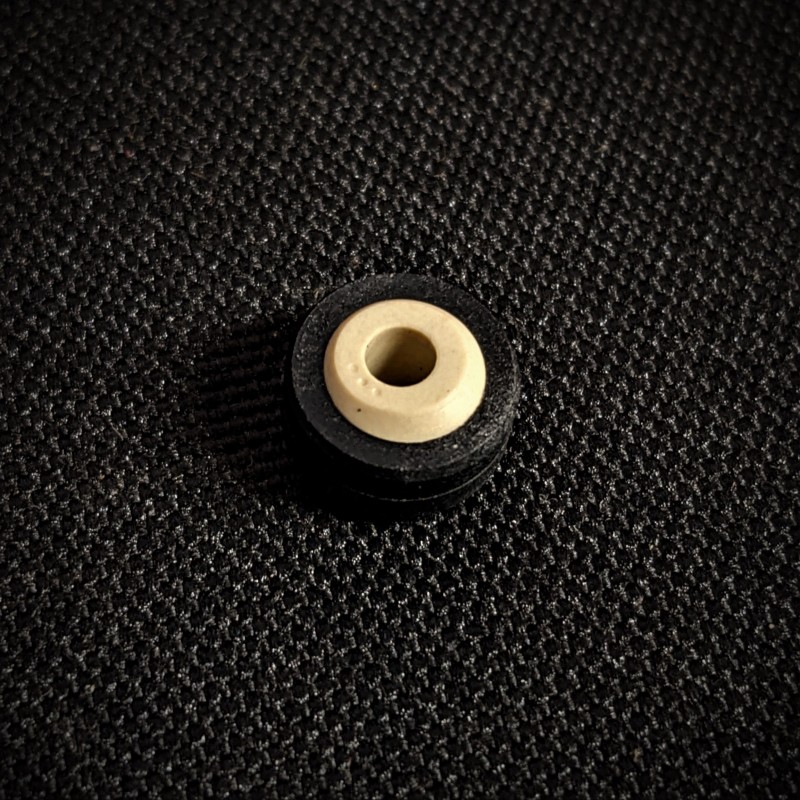  
IGUS KGLM-03 Spherical Bearing - Igubal
A combination of igumid G and iglide L280, these KGLM-03 spherical ball bearings are both corrosion and vibration resistant. They have an I.D. of 3mm and an O.D of 10mm carrying an ISO 12240 designation.
IGUS KGLM-03 Spherical Bearing - Igubal
Sold Each
Dimensional series K following DIN ISO 12240

Housing material: igumid G

Material of spherical ball: iglide® L280

Compensation of misalignment and edge loads

Corrosion-resistant

High vibration-dampening

Excellent vibration dampening

Suitable for rotating, oscillating and axial movements
Tolerances

Maintenance-free igubal® spherical bearings have a tolerance in the inner diameter of E10. The shaft tolerance should be between h6 and h9. The bearing clearance allows for expansion of the bearings due to increasing temperatures.
 


Assembly

igubal® spherical bearings are press-fitted into a recommended H7 housing bore and axially secured. Exact alignment of the bearing housing is not necessary since the spherical bearing automatically compensates for alignment errors.
You might also like