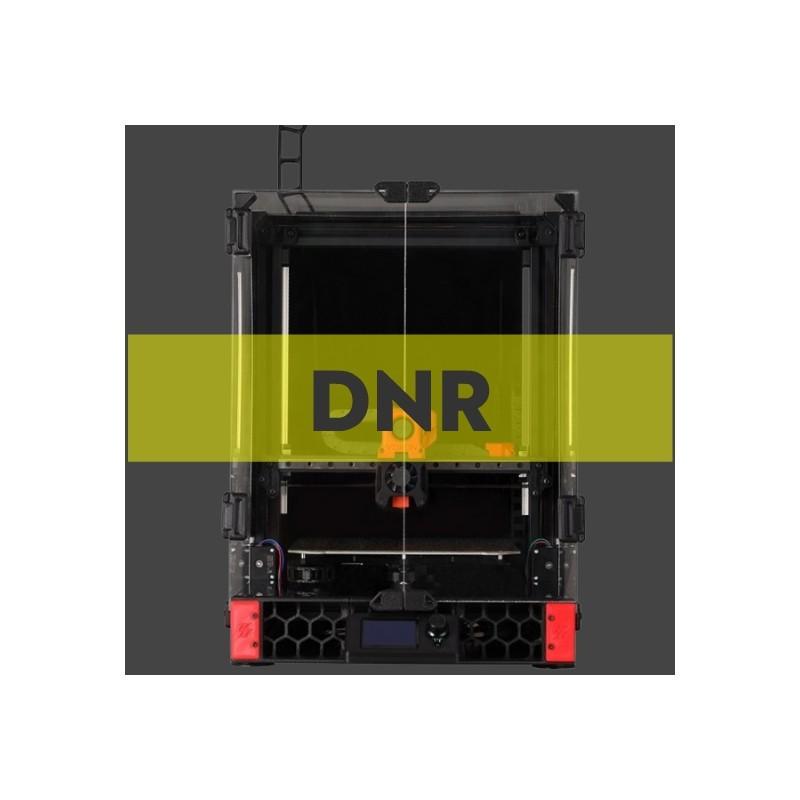  
KB3D Group Buy 3 - LDO Voron Switchwire 3D Printer Kit
KB3D's third group buy featured the up coming and high quality LDO Motors Voron Switchwire 3D Printer Kit.

Please read the product description for timeline details!

Product customization
Don't forget to save your customization to be able to add to cart
KB3D Group Buy 3 - LDO Voron Switchwire 3D Printer Kit
Total Group Buy Participants = 8

Minimum Threshold Not Reached - See you next time!



Introducing KB3D's next community group buy!
Our mission statement is to support special open-source hardware projects with partial and complete BOM's at affordable prices via bulk purchasing and in-house manufacturing.
For certain products however, community buying power can be the most powerful and effective. In these cases, we group buy!
Group Buy Breakdown
Product Summary: LDO Motors Voron Switchwire Printer Build Kit

Quantity goal (for campaign success): 15

Quantity goal (for additional savings): 25
Quantity goal (for EVEN MORE savings): 50

Campaign Timeline: 10/3/21 - 10/24/21 at 10PM EST

-
Since we are existing partners with LDO motors, our normal workflow for discounts is a bit different with this group buy. This time we already know our discount tiers at higher quantities!
Retail cost for 1 unit shipped: $999.99USD
Group Buy cost for 1 unit with 15-24 participants (less shipping from KB3D): $899.99USD  - Discounted 10%

Group Buy cost for 1 unit with 25-49 participants (less shipping from KB3D): $879USD  - Discounted 12%

Group Buy cost for 1 unit with 50+ participants (less shipping from KB3D): $868USD  - Discounted 14%

*Add this item to your cart to calculate shipping costs.*
Estimated delivery date:
These units are coming from LDO's second batch of production. Please note that depending on the number of participants, lead times may vary. We currently estimate that the units would arrive in Late January or Early February based on LDO's lead times and average current sea freight times.
LDO production lead time = 5-6 weeks
Anticipated time at port/sea = 6-8 weeks
Buying more than one?
Depending on your location, shipping may be more economical if orders are placed separately for each unit.

What it is:
LDO Motor's recently announced this Voron Switchwire BOM build kit as a reasonably priced solution to the often sub-standard kits available elsewhere. LDO has been a proud supporter of the Voron ecosystem for years and previously offered an extensive inventory of Voron-specific parts kits to the community. Armed with this knowledge and feedback from trusted folks on the development team, LDO now offers us this high quality and complete BOM kit!
Why we love it:
Parts kits with varying levels of quality have been around for quite some time now. Imported kits from far east vendors often include components that are not up to the safety standards that the Voron team begs its users to consider. Builders can do their best to identify and replace sub-par components during a build, but too often early failures cause headaches shortly after commissioning the printer. Add to this the possibility of missing or incorrect parts that require another month to arrive, and you can see why we love the LDO kits.

LDO's trusted kit components all rolled into one complete kit

Pay one shipping fee from one Vendor. Self sourcing can get expensive in this way.


It's complete, and tested. LDO took feedback from early production kits to refine the final product.

Economical, yet comprehensive. The most affordable path to a high-quality build.
Learn more about Switchwire and it's features here.
Who suggested it:
The Voron community! Our V0.1 group buy was a great success and allowed nearly 70 folks a one-time opportunity to access a great kit at costs unavailable anywhere else.

Our existing relationship and experience with LDO offers confidence that these kit's will be as great on your bench as they are on paper.
What's Included:
While an official BOM is not yet available due to on-going refinements, we do know that (with the exceptions listed below) these kits are absolutely complete - all the way down to glue, thread locker, and VHB tape.
Highlighted Features:

• LDO Frame Kit with color options
• LDO Stepper Motors
• LDO Stainless Steel Linear Rails
• LDO PCB heatbed
• LDO double-sided PEI flex plate
• Toolhead & Breakout PCB based
the popular hartk design.
• Pre-cut & Pre-wired cables
• Brass Heatset Insert Tool
• Input Shaper Toolkit (ADXL345)
• Small Tools for building
• Phaetus Dragonfly hotend
• Bigtreetech SKR Mini E3 v2
• Genuine WAGO terminals
• Genuine Bondtech BMG dual drive gears
• Genuine Gates 2GT belts
• LDO selected hardware (stainless steel)
What's Not Included:
The builder will be responsible for printed parts. You can print your own, or take advantage of Voron's PiF (Print It Forward) program.
See LDO's printed parts guide here

Learn more about the PiF program here
Customization Options:
Color
Choose your machines frame color! LDO offers some beautiful anodized aluminum extrusions viewable in the product photos above. We like orange, but we're biased.
Color options include:
Black (Standard)
Red
Blue
Purple
You can also find us in our channel on the Voron discord! Click here
HotEnd Configuration
Want to run a different hot-end? Already have one?
Use Code "BYOH" during checkout for a credit on the included Phaetus Dragonfly. We stock Slice Engineering and E3D products that can be added to your cart and shipped with your order as well!
Features & Extras
Stainless Steel Linear Rails - That's right, no more worrying about rusty rails. You'll still want to grease these rails, but you can do it at the end of your build.
Toolhead PCB - Our kit includes a modified

hartk toolhead PCB

. In addition, we designed a toolhead breakout PCB to make wiring at the controller end simple and straightforward.

Brass Heatset Insert Tool - We've included a custom machined brass tip for your soldering iron, use it to install heatset inserts with ease! Check

here

for more information.

Input Shaper Tool

- We thew in a toolkit that includes all the necessary parts to help you perform input shaper calibration, hassle free.

Pre-cut & Pre-wired - Our kit includes all necessary wiring: cut to just the right length and pre-crimped or soldered to their respective parts. See our supplementary wiring guide

here

.
Small Tools - We include a small set of hex wrenches for all the fasteners used in the build (including a bunch of 1.5mm hex wrenches which wear out easily). However, you should definitely still buy a set of good quality hex wrenches. Also included is a small flat head screw driver that is useful in a surprising numerous situations.
2mm Drill Bit - Metric drill bits may not be very common in some parts of the world, so we included one. Use it to ream the filament path in your printed extruder parts.


Tips
Take advantage of the Voron on Discord:

https://discord.gg/voron

. The community is very active on Discord and the users are very helpful on the #voron_switchwire_questions channel.

Download Fusion 360 and get a free license to view the

3D model of the printer

. The 3D model is a very useful reference when you encounter anything in the manual that is ambiguous or unclear.

Check out

Nero 3DP's Youtube channel

, he has tons of videos on assembling Voron printers.

Handle the Keybak with care! It has a tendency to retract violently whenever your eyeballs are near it.

Print a

Voron Cube

, then print a

Steppy

! 

Get a serial number

once you finish building your Voron.
Guides
Printed Parts Guide (LDO supplement) - Are you planning on printing parts before the kit arrives? Read our

supplementary print guide

to see which parts to print/replace/omit.

Wiring Guide - We created this

supplementary wiring guide

to go along with the included cable kit. We recommend reading the guide ahead of time: Some cable routing

is required while you assemble the mechanical components.

Cable Chain Guide - See our short guide

here

for tips on our included cable chains (also known as drag chains).