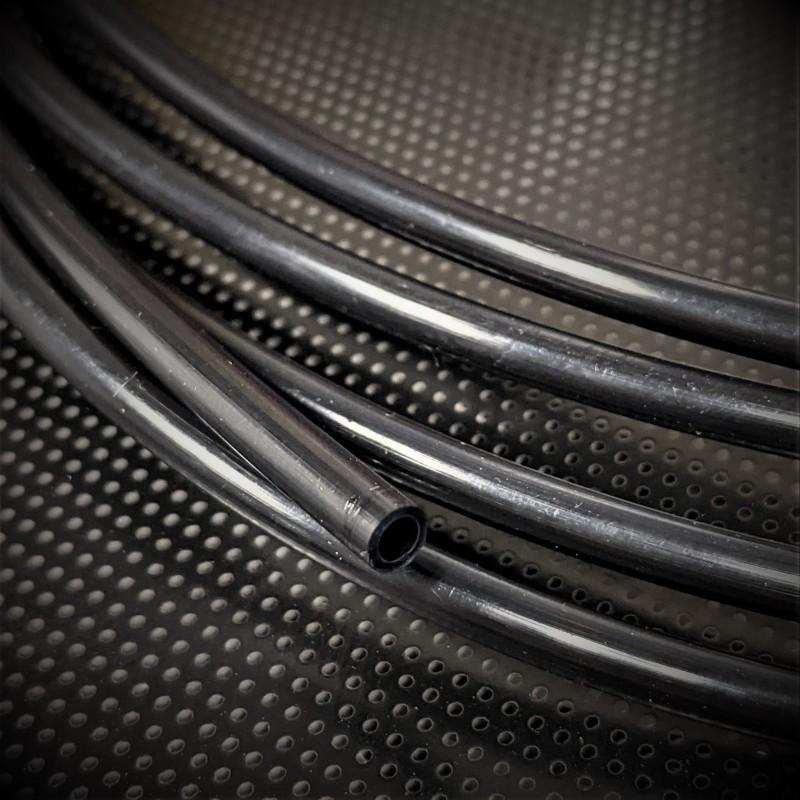  
PTFE Tubing - 3.125 I.D. - 4.762 O.D. - Black - Per Foot
This PTFE Teflon tubing has an 1/8" (3.175mm) inside diameter and a 3/16" (4.762mm) outside diameter. It is black in color and can operate both extremely cold and extremely hot environments. It is semi-flexible with a durometer measurement of 60D. Sold by the foot.
PTFE Tubing - 3.175 I.D. - 4.762 O.D. - Black - Per Foot
Not for use with standard bowden couplings!
Semi-Flexible - Opaque

Compatible with compression tube fittings

Durometer

= 60D

Temperature

Range:

-450° to 500° F