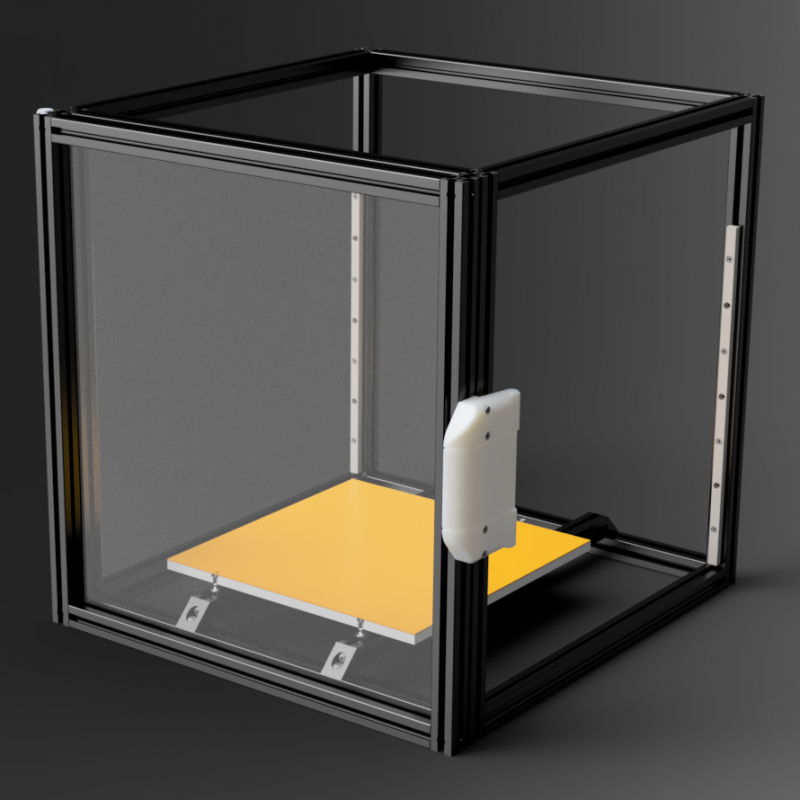  
LDO ClickyClacky Door Kit - Voron V2.4 - Multiple Types
Designed and open-sourced by Whoppingochard, this ClickyClacky Fridge door mod for Voron V2.4 is produced by LDO Motors and offers multiple benefits over the standard BOM doors.
LDO ClickyClacky Door Kit - Voron V2.4 - Multiple Types
Find everything you need (including printed parts) on the Github page here!
Motivation
The stock Voron 2-panel doors don't seal very well, and I never really enjoyed using them.
Inspired by Doc's fridge door mod and the EZBake Trident Doom conversion, I set out to design a hinge and latch system that could securely close an extrusion-framed door against 3mm foam tape, while also yielding some satisfying sounds.
This solution is what fit the bill for me. The door opens smoothly, and can be easily removed from the hinges simply by lifting up. The latch mechanism actually draws the door closed against the sealing foam when closed, and clicks shut with the help of some magnets. It makes nice sounds.
Included:
(4) Anodized extrusions to match your current LDO frame color
(1) Full BOM hardware kit
(1) Length of sealing material
Not Included (Add above!):
Front Door Panel (dimensions are slightly modified - see git)
Additional Foam Tape (if needed)
Notes:
Some final color variation is expected across anodized extrusion production. Please note that the color received may not match your frame kit with perfection!
Specific References
ean13

1699320077091