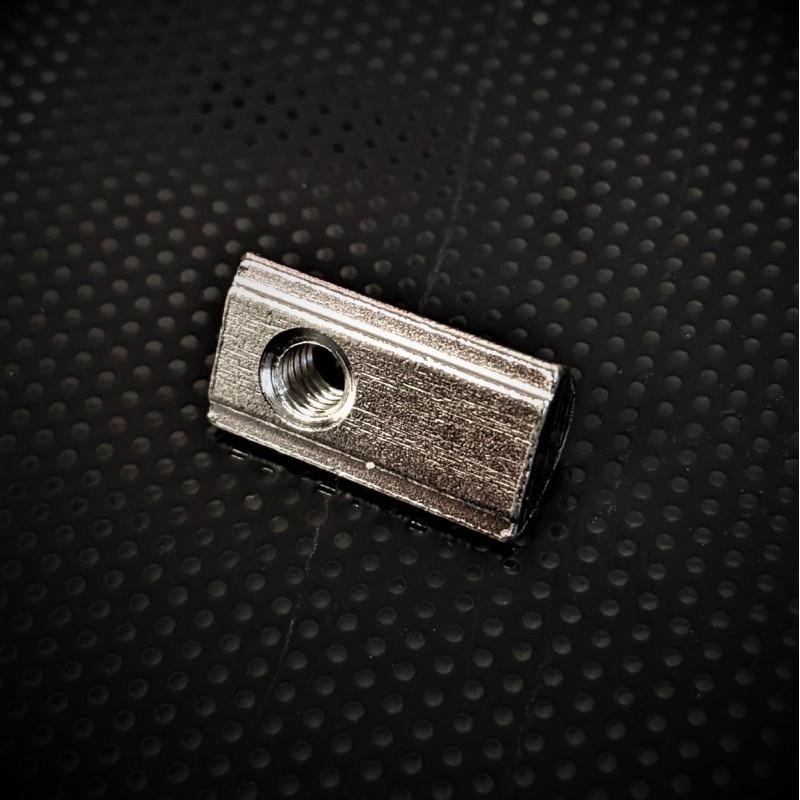  
T-Nut - Drop In/Roll In - 20 Series - 6mm Slot Width - M3 Threads
While wider in size, these T-nuts offer post-assembly installation with a ball spring retention mechanism to prevent sliding. Fits any 20mm aluminum extrusion with 6mm slot widths. Threaded for M3 fasteners.
T-Nut - Drop In/Roll In - 20 Series - 6mm Slot Width - M3 Threads

These T-nuts are confirmed to fit LDO Voron Frame Kits!
Can be installed during OR after assembly by rolling them into the slot

Extrusion Series: 20(mm)

Slot Size: 6mm

Thread Size: M3x0.5

Material: Steel