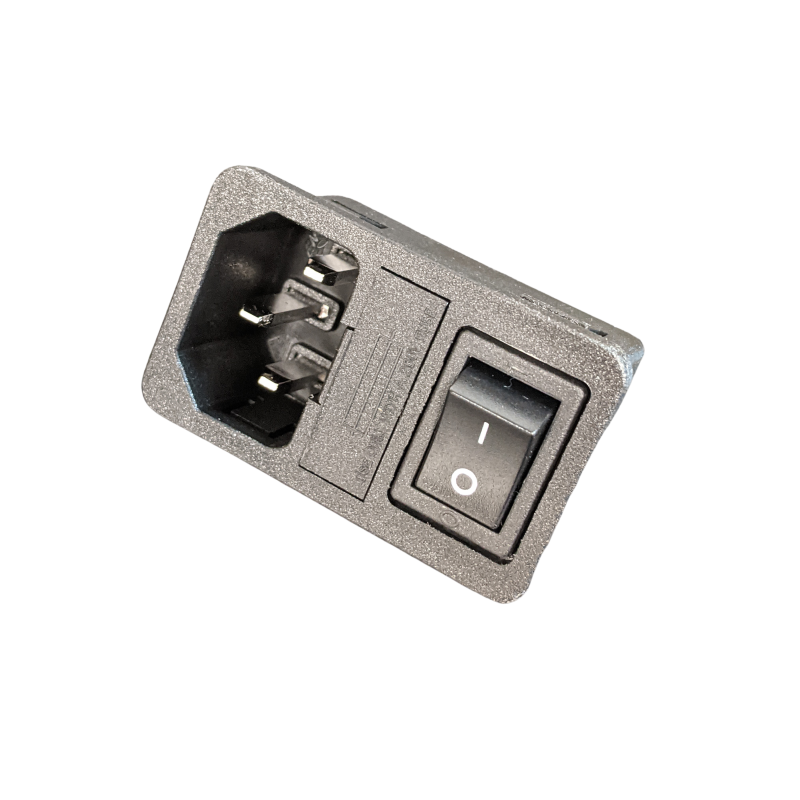  
Adam Tech - Fused Power Entry Receptacle - Panel Mount
This panel mount AC power inlet connector/receptacle is rated for 15 amps of current and offers a serviceable fuse drawer. Compatible with both 110V and 220V systems when using an IEC 320-C14 power cord. Includes an integrated switch.

Adam Tech - Fused Power Entry Receptacle - Panel Mount
Sold Each. Fuse sold separately!

Used in Voron for self-printed parts.
Receptacle, Male Blades - Module

Quick Connect - 0.187" (4.7mm)

Rectangular - 27.30mm x 46.90mm

Material Flammability Rating
You might also like