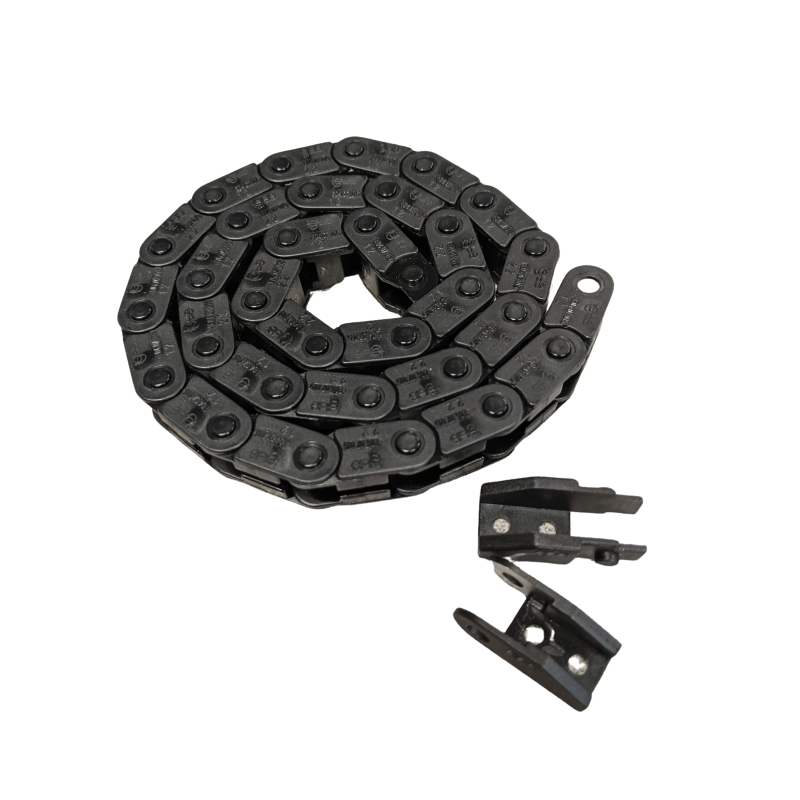  
IGUS Cable Chain Kit - Voron V0/0.1
Complete genuine IGUS energy chain kit for Voron V0 and V0.1. Includes 1.69 feet of E04 7x7 cable chain and one mounting bracket set - as per BOM specification.
Delivery Policy
Return Policy
IGUS Cable Chain Kit - Voron V0/0.1
Enjoy the smooth reliability and long term protection that only genuine IGUS products can offer.
Included:
1x E04-07-015-0 (7x7) @ 1.69 ft (30 links)
1x 040-07-12 Mounting Set
The E04 series chains have a split body allowing for easy loading/unloading/servicing of the cables inside. Fills from the outside edge of the chain.