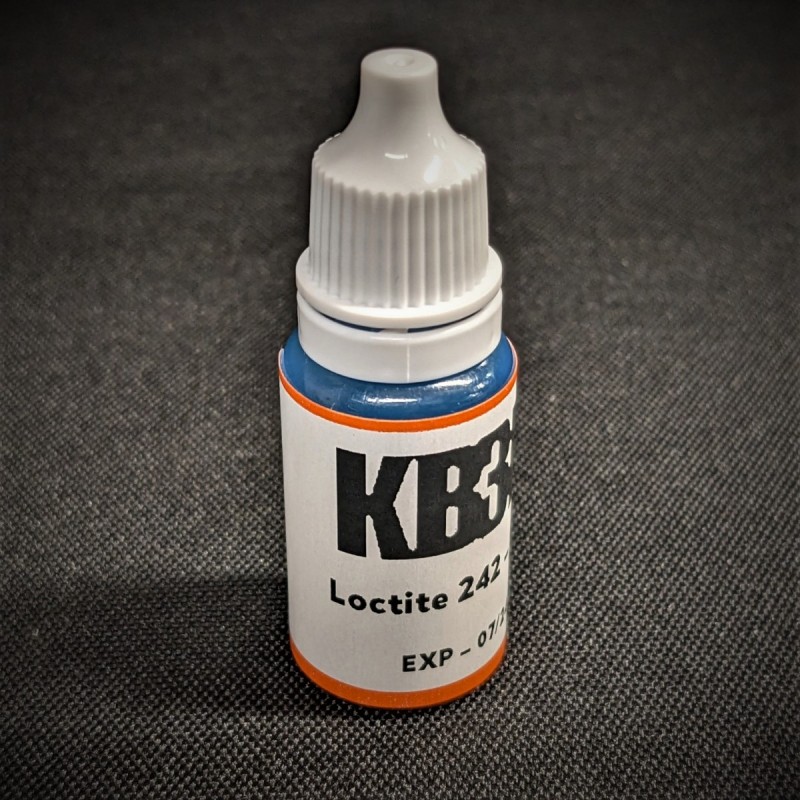  
Loctite Threadlocker 242 - Medium Blue - 6mL
Loctite Threadlocker Blue 242 is designed to lock and seal threaded fasteners and prevent loosening from vibration. Fast and easy to use, this medium-strength threadlocker sets in just 10 minutes and fully cures in 24 hours.
Loctite Threadlocker 242 - Medium Blue - 6mL
Loctite Threadlocker Blue 242 is particularly suited for applications on less active substrates such as stainless steel and plated surfaces, where disassembly is required for servicing.
LOCK & SEAL FASTENERS:
Prevents loosening of metal fasteners caused by vibration on small motors, mowers, and power equipment
PREVENTS RUST & CORROSION:
Protects from leaks, rusting, and corrosion and eliminates need to stock up on expensive lock nuts and washers
REMOVABLE:
Can be removed with hand tools
EASY & QUICK:
Sets in 10 minutes and fully cures in 24 hours