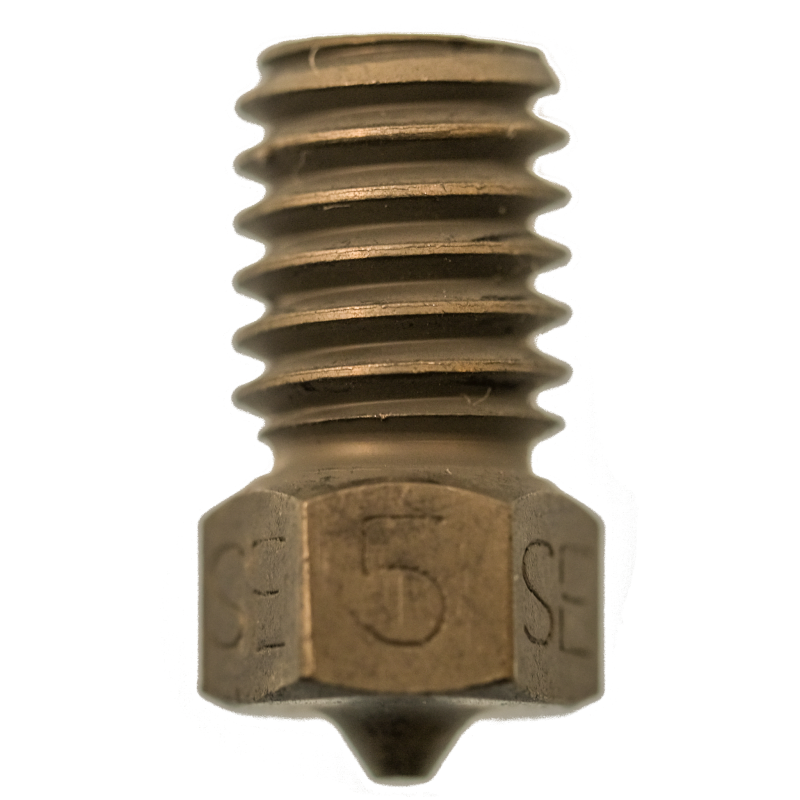  
Slice Engineering Bridgemaster Nozzle - Various Sizes
Slice Engineering's BridgeMaster nozzles offer a copper alloy core and a carbide based surface coating to bring you a nozzle with excellent bridging capabilities as well as wear resistance to abrasive filaments. Compatible with all standard threaded heater blocks. Available in 11 different orifice sizes.
Slice Engineering Bridgemaster Nozzle - Various Sizes
Achieve peak bridging performance with the BridgeMaster® Nozzle!
Copper alloy core optimized for thermal conduction

Super tough, carbide based surface coating that reduces wear from abrasive filaments

Forgot what size nozzle you have installed? With the BridgeMaster® Nozzle you don't need to know braille, or read a chart, the orifice size is engraved on 3 sides for easy viewing. 

Compatible with common metric (6 mm) and standard (1/4 in) socket tools for easy installation.

Rep Rap style (M6 x 1.0 threads with a 7 mm thread length and 12.5 mm overall length)

100% Made in USA

Specific References
ean13

0850005423539
You might also like