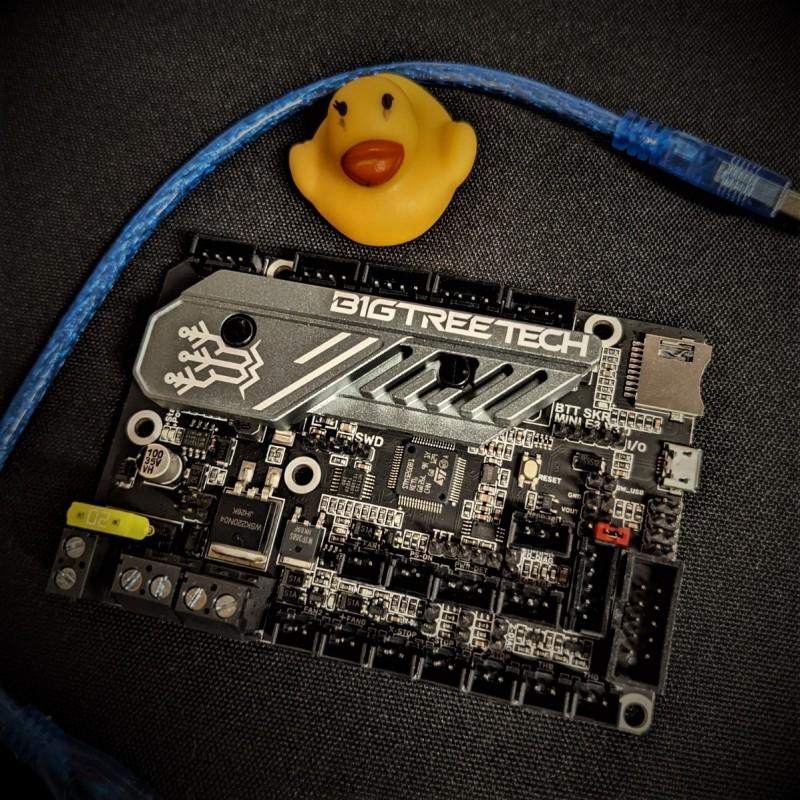  
BTT SKR Mini E3 V3.0 - 32 Bit Controller Board
The BTT SKR Mini E3 V3.0 builds on the success of V2.0 with a new processor, improved heat dissipation, and improvements to I/O. It is built for drop in replacement on various Creality Ender 3 variants but supports any machine running Marlin or Klipper.
BTT SKR Mini E3 V3.0 - 32 Bit Controller Board
【Main Control Chip】Adopts STMicroelectronics' latest G0 series main control chip STM32G0B1RET6

【Three PWM Fans】Cooling when you need it, but silence when you don't.

【Increased Heat Sink】Redesigned stepper driver heat sink for additional static and dynamic cooling to avoid overheated drivers.


【USB Micro B】The PC communication USB interface is upgraded from Mini USB to Micro USB B, which is more accesible

【Output Power Supply】Increase SPI output port +3.3V power supply, external SPI sensor power supply voltage +3.3V and +5V are optional, allows the motherboard to directly supply power to peripherals.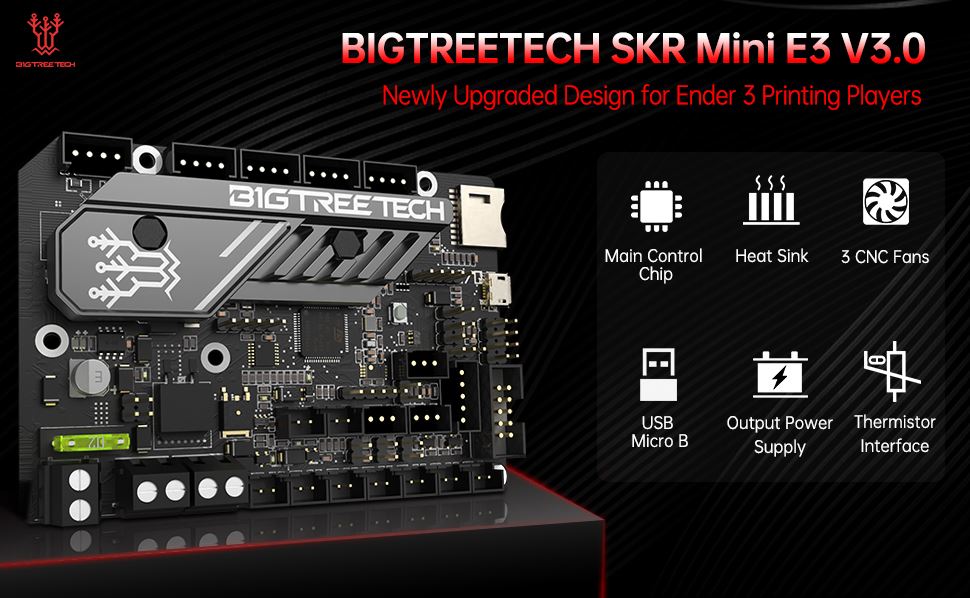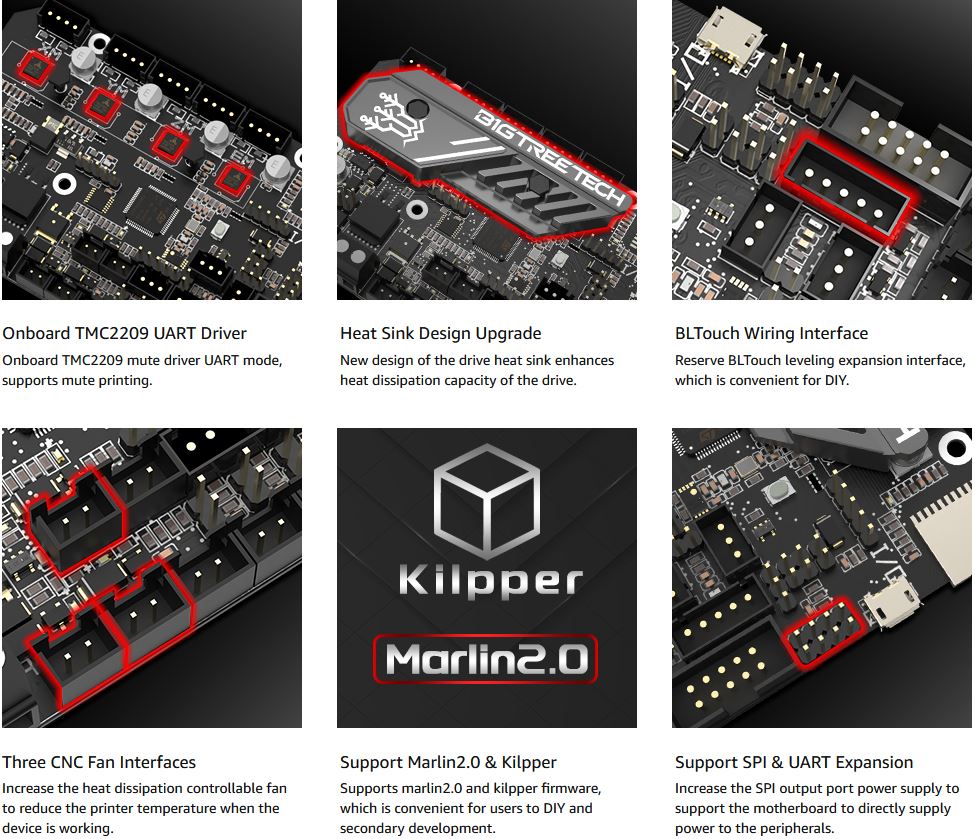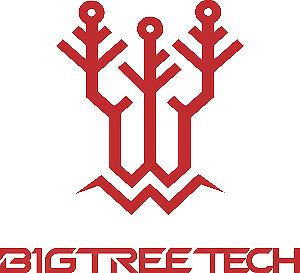 You might also like